NEWS
Studio Kreft designs and develops the Mubea and Urban_M app for iOs iPhones and iPads, as well as a 4K Windows10 desktop version. The high-quality and innovative Mubea and Urban_M product range is staged three-dimensionally in interactive real time. Studio Kreft transformed Mubeas CAD data into high-end real-time 3-D graphics. The products can be experienced immersively and the app content is flexibly controlled via a database.
In Cooperation with yellow design.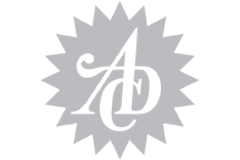 THE 3-D ONLINE EXHIBITION "OFF THE WALL" WINS SILVER ADC AWARD 2021
Jannis Kreft & Anne Schymura develop the interactive 3-d online exhibition OFF THE WALL for the RheinMain University Wiesbaden. VR ready, running in most web browsers. Due to the current Corona situation, it is difficult to visit exhibitions as usual. That is why an online exhibition offers the perfect opportunity to enjoy the work of the students in this stunnig new 3-d space online.
Check out the ONLINE exhibition "OFF THE WALL" here
-------------------------------------------------------------------





Jannis Kreft teaches the master class "Cross Media Spaces" at the "RheinMain University Wiesbaden".

Course 1: Interior Design and spatial staging
Course 2: 3-d and programming